About PaymentBrain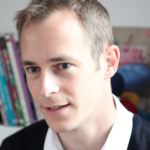 Hi!
Welcome to PaymentBrain, an independent comparison site designed to help you find and compare payment processing options.
You can use PaymentBrain to get information about things like payment gateways or to compare prices (for example, to make sure you don't pay too much to accept credit card payments.)
How did PaymentBrain come about?
A few years ago I was busy launching an e-commerce business with a friend of mine. One of my tasks was to figure out how we'd take payments. Simple, I thought. But when I started to investigate, I was shocked at how confusing it was.
I had lots of questions:
How much will all this cost?
It was a daunting job to figure it all out.
I knew there were thousands of people setting up new businesses each year who also must be having to figure this kind of thing out. It shouldn't be so complicated. There had to be a better way...!
But I was busy with my business and didn't have time to look into it any more.
A long time later, still no-one seemed to be doing anything to make choosing payment solutions simpler for UK merchants. So I decided to have a go myself. PaymentBrain was born.
PaymentBrain is the guide I wish I'd had when I was first trying to choose a payment solution. I hope you find it useful. If you do, please tell your friends about it.
Questions? Comments? Feedback?
If you have any questions, comments or feedback about PaymentBrain, do get in touch.
I look forward to hearing from you.
Best regards,
Matt Collins
Founder, PaymentBrain